About
History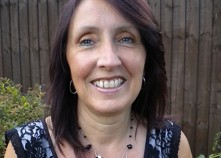 Jane High is an animal portrait artist living in Essex, England.  She has been passionate about art from a very young age, always to be found with her head in an animal encyclopedia researching different species.  Jane started drawing with charcoal and graphite at this point, graduating to pastels as a teenager which have remained her favourite medium.
Jane started to pursue her love of art in earnest in the early 90's, when her family were more independent and has continued as an artist ever since.  Although Jane has produced many paintings using a variety of subject matter, she has settled over the last several years on her favourite pastime of painting animals, both wild and domestic.  So on reflection she has travelled full circle by returning to her childhood desire and painting from the heart.
Jane is a resident artist at her studio in Hadleigh Old Fire Station in central Hadleigh, Essex at http://www.hofs.org.uk/artists/14 undertaking work on a commission basis, delivering private tutoring and facilitating workshops/demos.  Jane is a member of the Essex Network of Artists' Studios (ENAS) at http://www.essexstudios.org.uk and also has a Facebook page at http://www.facebook.com/JaneHighAnimalPortraits
Awards
Jane has received a number of awards for her work, amongst them the 'Eric Brinklow' award for the Best Drawing and 'The Thompson Cup' for the Best in Show in 2010 for an oil painting of a lion, titled Savannah Sunset.  Jane is a member of Southend Art Club and has also had works accepted and sold in the Essex Open Exhibition where she was awarded with a Highly Commended.
Jane regularly exhibits her work in Essex venues and galleries and has also exhibited in the 2012 – 2014 Hadleigh Art Trail.  During the summer of 2012 the Society of  Women Artists accepted an oil painting of a giraffe titled Vulnerable which was displayed in their 151st exhibition at the Mall Galleries in London.
Most recently, January 2014, the SAA (Society of all Artists) published an article in their 'Paint Magazine' featuring Jane as one of their Professional Associates by showcasing her work.